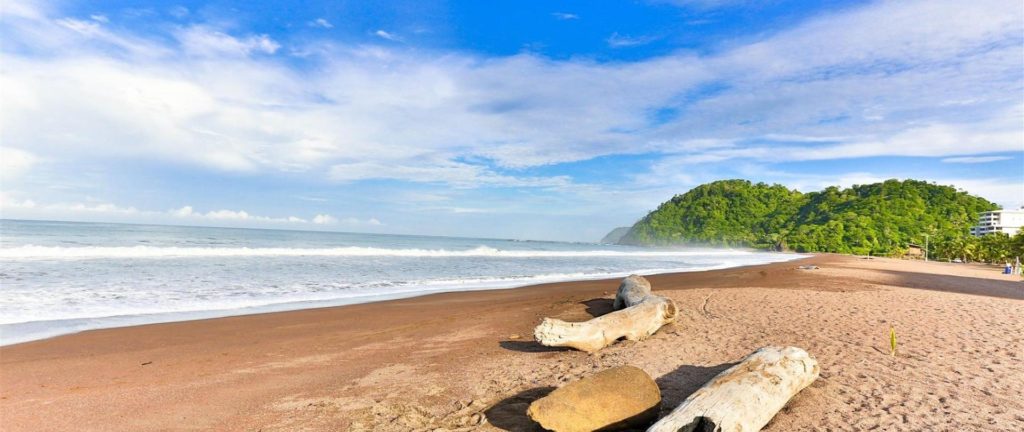 The Sunset Point Resort is located on the Central Pacific Coast of Costa Rica, 15 minutes drive from of Playa Jaco, 25 minutes drive from Marriot's project "Los Suenos", 45 minutes drive from Costa Rica's famous national park in Manuel Antonio, and 1.5 hours drive from the capital, San Jose.
Jaco is the closest beach front city in all of Costa Rica to San Jose. It is visited by many tourists from many countries, mainly because it works as a transportation hub for all the other beaches in the area. It has many bars and discos, and has a very active nightlife. Currently there are numerous High-Rise condominium projects in this city, booming the real estate industry into new levels. Pre-construction prices of condos in Jaco are ranging from $200-$350 per square feet.
Manuel Antonio National Park
The stunning beauty and the diversity of wildlife have made this national park a must visit location for visitors. It offers great ocean view points, lovely beaches, and numerous boutique hotels to stay in.
Lying just at a ten-minute drive away from the beach town of Jaco, and a short drive from the capital San Jose, Playa Hermosa offers surfers some of the best and most consistent surf breaks in the world. While Jaco offers waves for both beginners and experienced surfers to enjoy, Playa Hermosa is an expert surfer's beach with waves reaching as high as 13 feet.
The town of Playa Herradura is located 6 kilometers north of the surf town Jaco on the Pacific coast of Costa Rica. In recent years, the town has seen incredible development due to the demand of tourism and property development in Costa Rica. This boom was started by the initial cornerstone development in 2000 of the Los Suenos Marriott on the beach in Playa Herradura. The Los Suenos Marriott includes an 18 hole golf course, marina and surrounding condos.
Esterillos beach is named after its numerous estuaries (Esterillos is Spanish for "little estuaries"). Because of its length, it is divided into two areas: Esterillos Este (east) and Esterillos Oeste (west). Both beaches are ideal for enjoying the ocean, though the waves are strong and constant. Surfing is very popular at Esterillos Oeste.